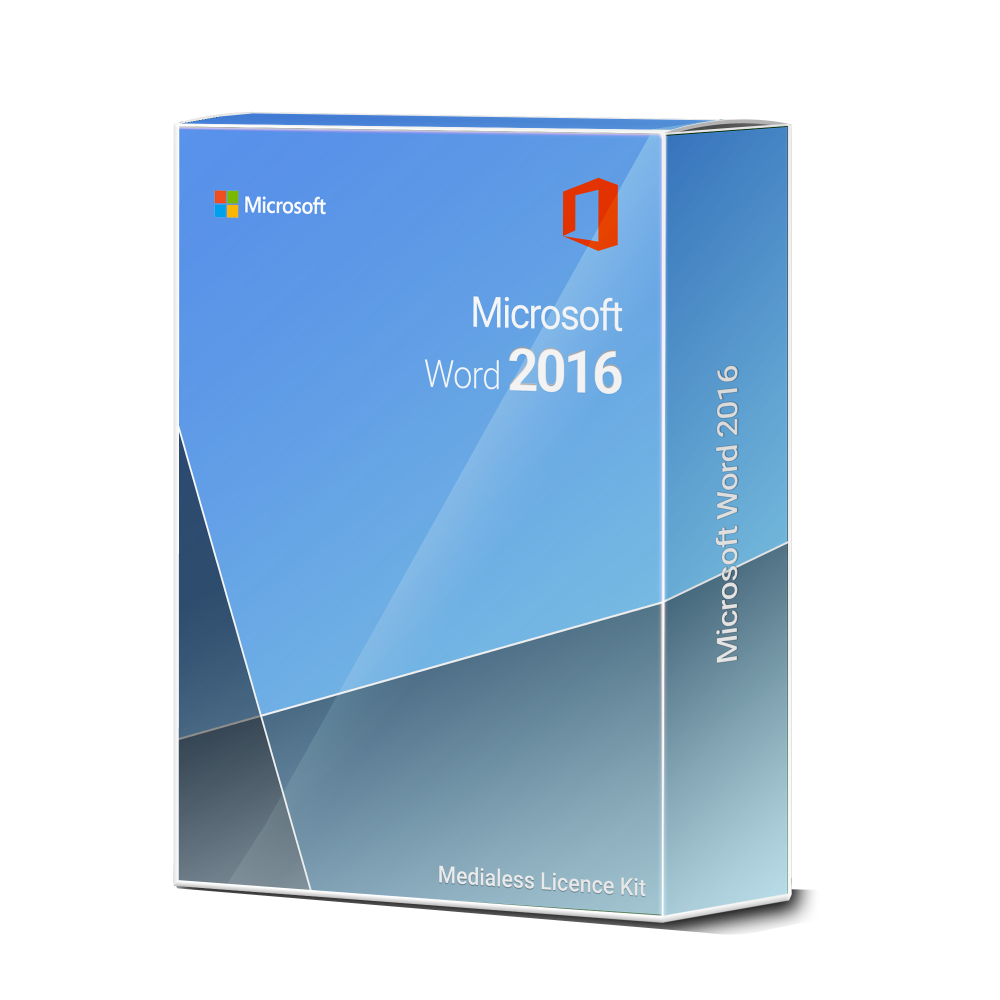 Microsoft Word 2016 Download
---
This product is compatible with

---
Can you read me? Clear and clear!
Reading made easy
In read mode, the text automatically flows into columns to make reading on the screen easier. In addition, only the tools you need to read are displayed. This allows you to better focus on the content.

Writing made easy
With the familiar Word, you can quickly create, edit and share documents. Most people can open and edit a Word document because it is one of the world's most widely used word processors.

Everything in a central location
With 1 TB of OneDrive cloud storage, you can always access important files. Install the Office apps on your mobile devices so you can access the latest versions of your files anytime, from virtually anywhere. Roaming documents keeps track of recently used files so you can access them across devices and continue exactly where you left off.


It's not just words. It's a conversation.
collaboration
The release is a breeze. Save the files in the cloud to OneDrive, OneDrive for Business, or SharePoint, and simply send everyone involved a single link to the file and the view and edit permissions. So you always have the latest version of the file.

Teamwork You and your team can talk, collaborate, and collaborate on documents in real time in Word. As you and your team edit the documents and make changes, Word 2016's improved version history allows you to preview older designs or reset documents to older designs.

Keep track of the goal Track changes, add comments directly to the right of the text you're discussing, or respond to comments. Anyone can follow the conversation and stay up-to-date with changes to the text, layout, and formatting.
Well, that looks good!
It is professional
Give your documents a professional look by aligning diagrams, photos and videos to the text. If necessary, convenient alignment lines appear and disappear when you're done. Thanks to the real-time layout on the desktop and the tablet, you can drag a photo, video or shape to the desired position, and the text will immediately wrap dynamically.


It also works with PDFs
Here's a time-saver you'll enjoy: Open a PDF in Word on the desktop, and you can edit the content like paragraphs, lists, and tables just like in Word.

It is tailored to your needs
With the new feature "You Want ..." you can search for a function and the search results allow you to directly call the commands in Word. With Insights, another new feature in Word 2016, you can retrieve contextual information from the document on the Web.
| | |
| --- | --- |
| License type: | new license - license key WITHOUT data medium and NO product key card |
| Operating system: | 32 & 64-bit |
| Number of licences: | 1 PC *, unlimited duration |
| License Condition: | Product-Key code from full license (FPP) for single telephonic or online activation |
| Customer group: | private & commercial |
| Language: | English (multilingual) |
| disk: | none included. Link to download the software and license key will be provided. |
| System requirements: | Processor: 1 GHz (GHz) x86 or x64-bit processor or faster and SSE2 instruction set extension, operating system: Windows 10, Windows 8, Windows 7, Windows Server 2008 R2 or Windows Server 2012, RAM: 1 GB (32 GB) Hard Disk Space: 3 GB, Display: Graphics Graphics Acceleration requires a DirectX10-compatible graphics card and a resolution of 1024 x 576 pixels. |
You receive your personal product key (= free activation from a volume licence) together with information regarding the free download of the official installation file, as well as instructions regarding installation,
by email.

No physical product, that is, no data carrier (CD/DVD) and no Product Key Card (PKC) is provided!