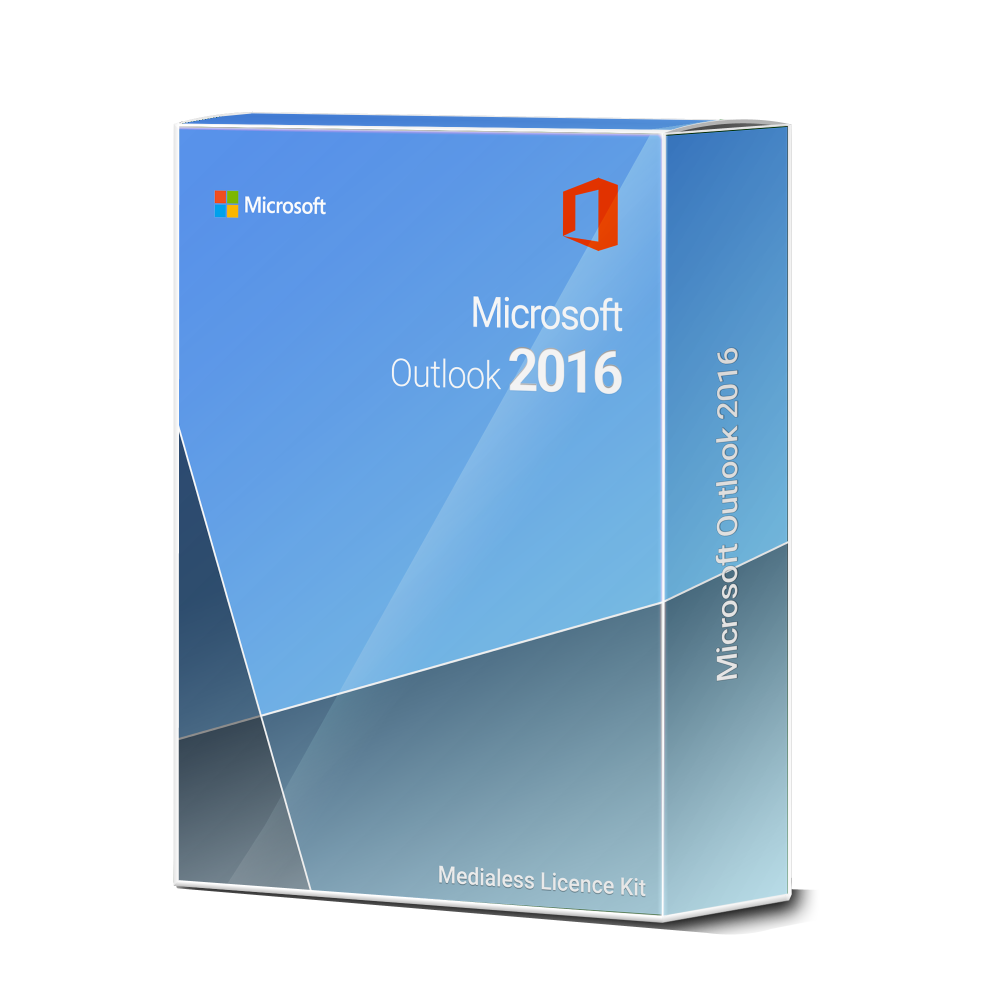 Microsoft Outlook 2016 Download
---
This product is compatible with

---
Being productive on the go
Stay connected and productive, thanks to a clear and consistent view of your emails, calendars, contacts and files. With Outlook on your iPad®, iPhone®, Android ™ tablet, and Android ™ smartphone, you can go beyond basic email work and be productive no matter where you are.
Always up to date
Your world is in sync
You do not miss a meeting, message, or contact. Outlook.com and Hotmail push-based emails, appointments and contacts give you real-time notification when you arrive.

Easy navigation The navigation bar speeds up communication. It's a great way to open your emails, calendars, contacts, and tasks. Everything you need is at your fingertips.
To stay updated
Get an overview
Check your schedule, a single appointment, a task, or details of an email recipient, without having to change windows or interrupt a train of thought.


Know who is in the game
Sort multiple contacts in a single view with all that person's contact information (including social updates) so you can more quickly capture the social context and avoid unnecessary duplicates.

Calendar sharing
When others can see your calendar, scheduling meetings and responding to invitations is easier, which is good for everyone involved.
| | |
| --- | --- |
| License type: | new license - license key WITHOUT data medium and NO product key card |
| Operating system: | 32 & 64-bit |
| Number of licences: | 1 PC *, unlimited duration |
| License Condition: | Product-Key code from full license (FPP) for single telephonic or online activation |
| Customer group: | private & commercial |
| Language: | English (multilingual) |
| disk: | none included. Link to download the software and license key will be provided. |
| System requirements: | Processor: 1 GHz (GHz) x86 or x64-bit processor or faster and SSE2 instruction set extension, operating system: Windows 10, Windows 8, Windows 7, Windows Server 2008 R2 or Windows Server 2012, RAM: 1 GB (32 GB) Hard Disk Space: 3 GB, Display: Graphics Graphics Acceleration requires a DirectX10-compatible graphics card and a resolution of 1024 x 576 pixels. |
You receive your personal product key (= free activation from a volume licence) together with information regarding the free download of the official installation file, as well as instructions regarding installation,
by email.

No physical product, that is, no data carrier (CD/DVD) and no Product Key Card (PKC) is provided!