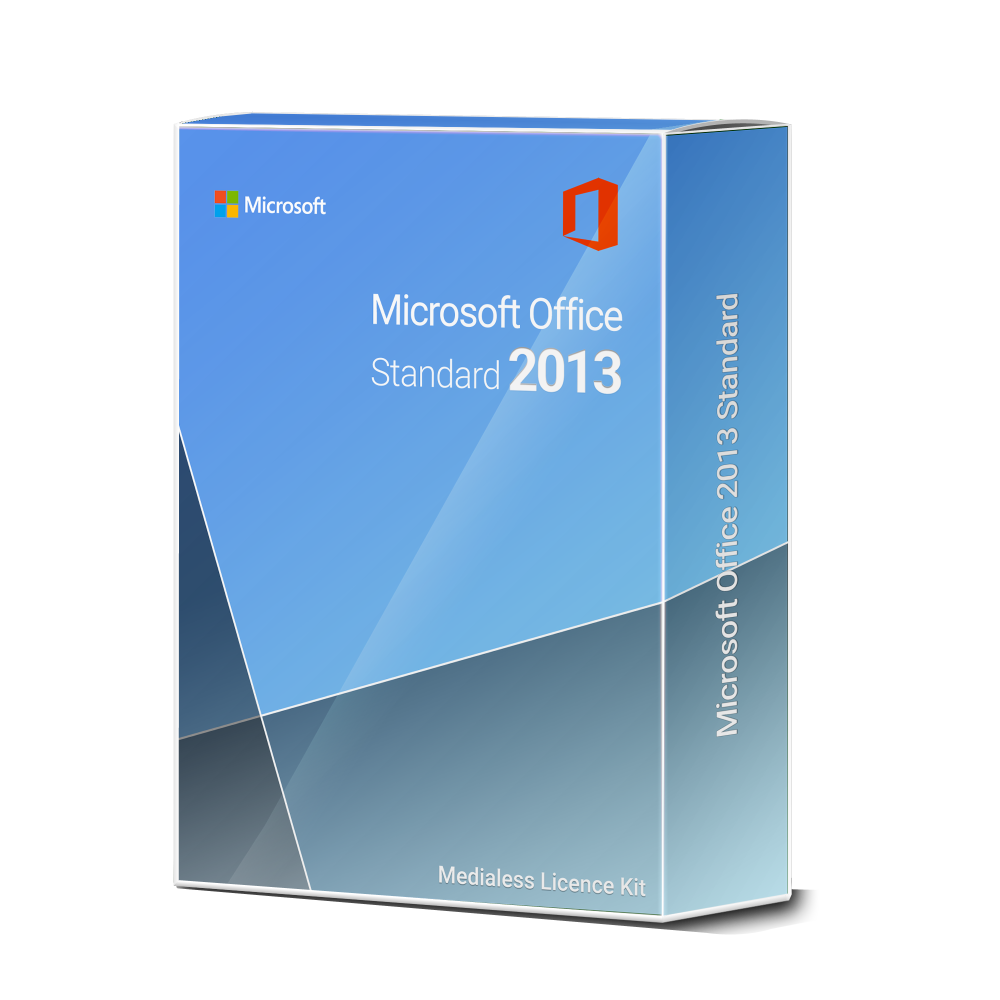 Microsoft Office 2013 STANDARD 25 PC
---
Optimize office life with Microsoft Office 2013 STANDARD and its extensive functionality in an improved appearance.
This product is compatible with

---
Enjoy working with Microsoft Office 2013 STANDARD
To keep track of busy office life, Microsoft Office 2013 STANDARD supports you thanks to its redesigned and redesigned user interface. Pleasant to the eye and intuitive to use, you can use the various programs to work productively, regardless of hardware, because the Office suite is designed for tablets, ultrabooks and all-in-one PCs.
Writing, calculating, presenting, communicating
Consistently equipped PCs are a great advantage when documents and files are edited by different employees. Data sharing is easier when the same programs are available on each device. You can easily create texts, spreadsheets and presentations thanks to Word, Excel and PowerPoint. With Publisher you design attractive flyers and other print materials. So that you do not lose track of the numerous appointments and tasks, OneNote manages your personal notes, Outlook takes care of (company) contacts and emails.
The office complete package:
Microsoft Office 2013 STANDARD with Word, Excel, PowerPoint, OneNote, Outlook and Publisher
Operating system: Windows 7, 8, Server 2008 R2, Server 2012 (32 & 64-bit)
Unused product key code from volume contract transfer without data carrier or product key card
Licenses for 25 PCs, unlimited duration
Customer group: commercial customers and authorities
Language: English (multilingual)
25 licenses - ideal for the whole company
Thanks to the 25 licenses each employee benefits from the numerous features of the Microsoft Office 2013 STANDARD. After you have received the license key and other information to download the software for free, you can install the program on different devices. All Microsoft Office 2013 STANDARD programs can be used on any PC for an unlimited period of time. Should any changes be made to the hardware, the product key can be reused together with a utility. The license key with proof of ownership will be sent to you by registered letter.
License type:
Volume License, License Key WITHOUT Disk / PKC Card
Operating system:
32 & 64-bit
Number of licences:
25 PC *, unlimited duration
License Condition:
Unused product key code from volume contract takeover
Customer group:
commercial customers and authorities
Language:
English (multilingual)
disk:
none included. Link to download the software as well as license keys are provided - ESD
System requirements:
Processor: 1 GHz (GHz) x86 or x64-bit processor or faster and SSE2 instruction set extension,
Operating system: Windows 8, Windows 7, Windows Server 2008 R2 or Windows Server 2012,
RAM: 1 GB (32-bit) or 2 GB (64-bit),
Hard disk space: 3 GB,
Display: Graphics Graphics Acceleration requires a DirectX10 compliant graphics card and a resolution of 1024 x 576 pixels.
[# # ONE_INSTALL_VL]
You receive your personal product key (= free activation from a volume licence) together with information regarding the free download of the official installation file, as well as instructions regarding installation,
by email.

No physical product, that is, no data carrier (CD/DVD) and no Product Key Card (PKC) is provided!