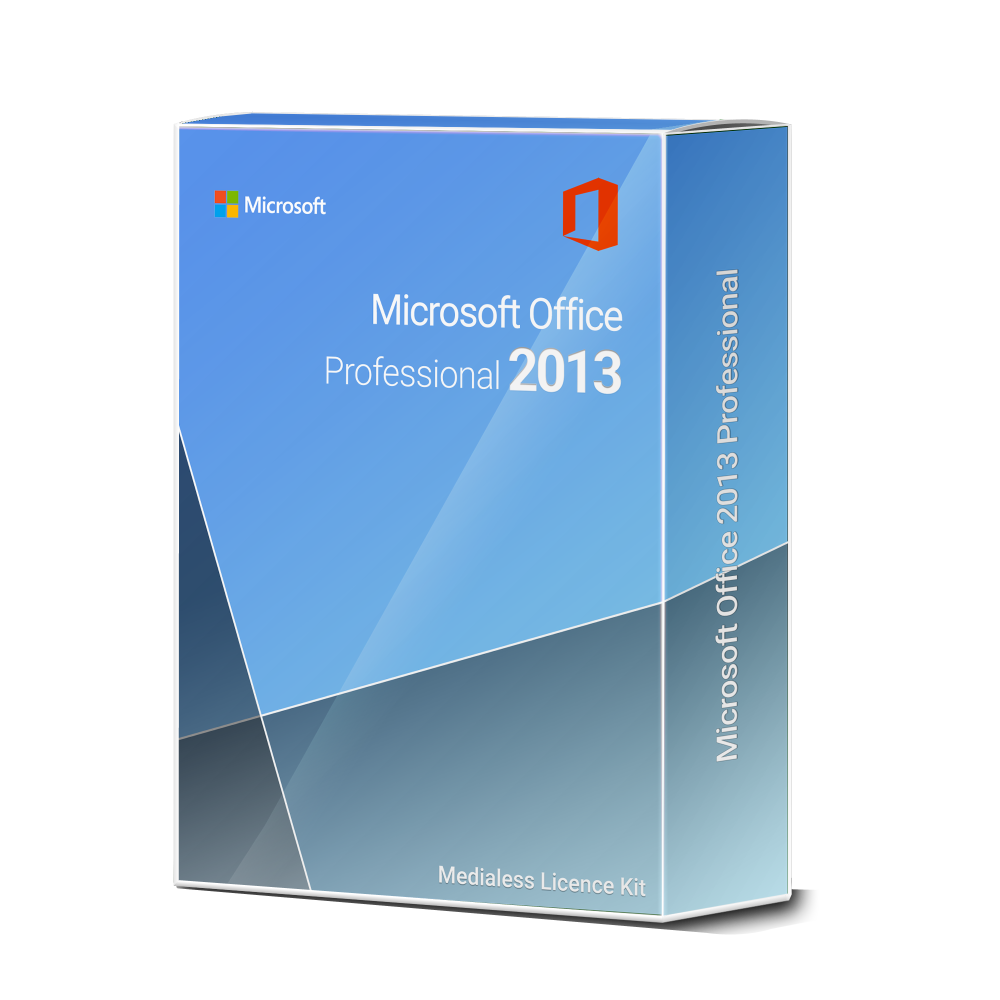 Microsoft Office 2013 Professional 1 PC Download Licence
---
You would like more order and system on the PC? Microsoft Office 2013 PROFESSIONAL is the perfect solution.
This product is compatible with

---
Everyday business is indispensable: Microsoft Office
What could be nicer than getting a lot of useful programs with a single office package? Microsoft Office 2013 PROFESSIONAL offers you some features that will amaze you. From the sophisticated Scratchpat One Note, to professional desktop publishing, to useful word processing capabilities. Especially freelancers and smaller companies, but also private persons benefit from this office package.
This office package puts your imagination no limits
You have a creative streak? With the ingenious publishing software you can let off steam to your heart's content. No matter if you want to individually design fancy invitation cards, write your notes electronically, or create professional tables - all this is made playful with Microsoft Office 2013 PROFESSIONAL. Latest technology does not always have to be priceless. This sophisticated office package is available at a bargain price.
Microsoft Office 2013 PROFESSIONAL: For all Ordnungsprofis
Lack of order on the computer often ends in chaos. Sometimes one finds an important e-mail from the boss no longer, another time, the formatting of a document is hopelessly confused. We have good news for you. With the Microsoft Office 2013 PROFESSIONAL, these problems are resolved in nothing. Now you can find important documents, contacts or e-mails within seconds. Even professional database applications will be managed intuitively. Discover it yourself!
| | |
| --- | --- |
| License type: | used license - license key WITHOUT data carrier and NO product key card |
| Operating system: | 32 & 64-bit |
| Number of licences: | 1 PC *, unlimited duration |
| License Condition: | used product-key code from full license (FPP) for one-time activation |
| Customer group: | private & commercial |
| Language: | English (multilingual) |
| disk: | none included. Link to download the software and license keys are provided. |
| System requirements: | Processor: 1 GHz (GHz) x86 or x64-bit processor or faster and SSE2 instruction set extension, operating system: Windows 10, Windows 8, Windows 7, Windows Server 2008 R2 or Windows Server 2012, RAM: 1 GB (32 GB) Hard Disk Space: 3 GB, Display: Graphics Graphics Acceleration requires a DirectX10-compatible graphics card and a resolution of 1024 x 576 pixels. |
You receive your personal product key (= free activation from a volume licence) together with information regarding the free download of the official installation file, as well as instructions regarding installation,
by email.

No physical product, that is, no data carrier (CD/DVD) and no Product Key Card (PKC) is provided!