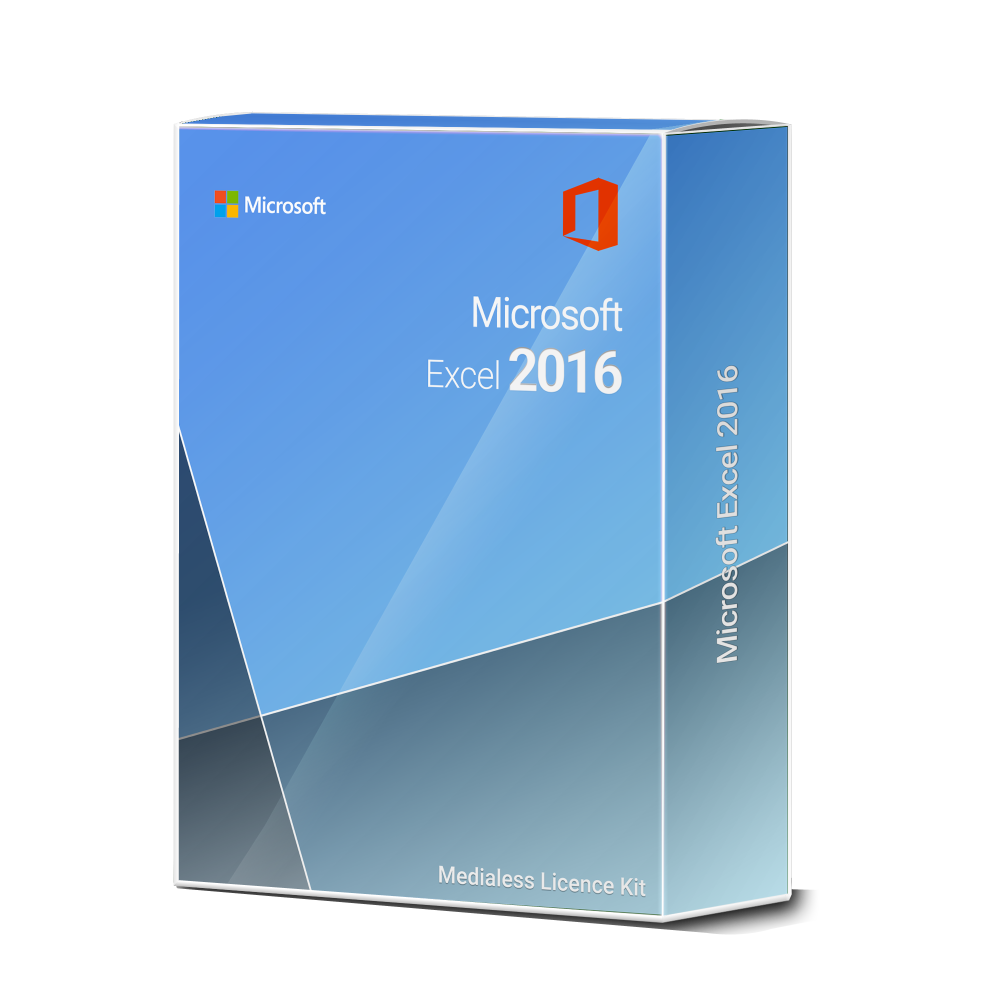 Microsoft Excel 2016 Download
---
This product is compatible with

---
Insights into all data
Provide data with a layout
Arrange your numeric or textual data on worksheets or workbooks. The contextual display helps you make better informed decisions.


Reformat data and rearrange
As you look at different compilations, Excel learns, recognizes the pattern, and automatically completes the rest of the data. Neither formulas nor macros are required. The search function "You Want ..." guides you through the commands you need to get the results you want.

Perform analyzes
Excel performs complex analyzes for you, and summarizes your data with a preview of various PivotTable options so you can compare them and choose the option that best communicates with your message.
Get a better overview of the data
Quick access to diagrams
Excel can recommend charts that best illustrate your data patterns. Preview your options and choose the option that best illustrates your insights.

Find the Best Sequence Discover and compare different ways to visually present your data and messages. Once you've found the one that best represents your data, you can apply styles, sparklines, charts, and tables with just one click. A set of new, modern charts in Excel 2016 helps you present your data in a fresh and fresh way. Highlight trends and patterns Simplify data bars, colors, and icons to visually highlight key values, trends, and patterns in your data. With the new Forecast function in Excel 2016, you can generate forecasts of your data series in just one click in order to identify future trends.
Four eyes see more than two
Release from the cloud
Make sure everyone has the latest version by sharing your workbooks with OneDrive or SharePoint in the cloud, so they can be viewed and edited in collaboration with others. You can also simply send the workbook as an attachment to an email or chat message.


Real-time collaboration
After you save your spreadsheet to OneDrive, OneDrive for Business, or SharePoint, you and your team can collaborate with Excel Online in real time. As you and your team edit and change the documents, the improved versioning in Excel 2016 ensures that you can view older designs at any time or reset documents to older designs.
| | |
| --- | --- |
| License type: | new license - license key WITHOUT data medium and NO product key card |
| Operating system: | 32 & 64-bit |
| Number of licences: | 1 PC *, unlimited duration |
| License Condition: | Product-Key code from full license (FPP) for single telephonic or online activation |
| Customer group: | private & commercial |
| Language: | English (multilingual) |
| disk: | none included. Link to download the software and license key will be provided. |
| System requirements: | Processor: 1 GHz (GHz) x86 or x64-bit processor or faster and SSE2 instruction set extension, operating system: Windows 10, Windows 8, Windows 7, Windows Server 2008 R2 or Windows Server 2012, RAM: 1 GB (32 GB) Hard Disk Space: 3 GB, Display: Graphics Graphics Acceleration requires a DirectX10-compatible graphics card and a resolution of 1024 x 576 pixels. |
You receive your personal product key (= free activation from a volume licence) together with information regarding the free download of the official installation file, as well as instructions regarding installation,
by email.

No physical product, that is, no data carrier (CD/DVD) and no Product Key Card (PKC) is provided!